Affordable & Compassionate
Legal Service Since 1970
Real Estate Attorney in Littleton, Colorado
Hubert T. Morrow
Attorney at Law
Since graduating from the University of Denver with a law degree in 1970, Attorney Morrow has diligently worked to give Colorado & California residents an attorney who cares sincerely about their best interests. As an innovative thinker and problem solver, Hubert gives his clients the personalized service they deserve. No matter what your estate needs may be, reach out to him for skilled advocacy.
Meet Hubert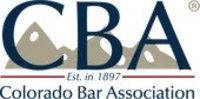 Your Success
Is Our Success
We care about our community, and each person within it. When you experience a positive outcome to your situation, that not only improves your life but also improves our community.
Why Work With Us?
You deserve to work with an attorney who is responsive, trustworthy, and knowledgeable. At Hubert T. Morrow & Associates, these are just a few of the skills we offer.
Decades of Experience
With over 50 years of experience, we know the ins and outs of the law. We are more than prepared to advise you and fight for you in a way that can make all the difference in your situation.
Innovative Solutions
Your situation is individual to you. Because of this, you need personalized solutions. Years of practice and constant learning have given us the tools to serve you with innovative care.
Personal Involvement With Each Matter
When you work with Hubert T. Morrow & Associates, you work directly with our attorney. We guide you through each step of the process, and you never have to wonder what is happening in your case.
Dedicated Help
Is Just a Call Away
Take control of your situation. Whether you need legal advice while planning your estate, advocacy during a divorce, or after a personal injury, don't hesitate to reach out. One call can start your path toward financial freedom.
Testimonials
I mailed Mr. Morrow a summary about a situation and enquired as to whether he could help me or help find the right type of attorney to help me. He called me and advised me that he did not have the knowledge in that area of law, and told me how to find such an attorney. He was patient with me as I asked many questions of clarification, and even firmly corrected me (which I deserved and needed) when necessary. Greatly appreciate his responsiveness, professionalism, help, and especially his honesty in admitting he was not the best source of help for me rather than a "come in and we'll talk about it" invitation. He has definitely earned my respect and future business in his areas of specialty.
Came in to see Mr. Morrow about an issue I've been dealing with for a while. He was very responsive and provided a multitude of options to help with my situation. He even went out of his way to provide further support with my situation. He was up front and didn't try to sugarcoat anything. Great service all around!!
Here to Make a Difference
Let your anxiety rest. Put your confidence and your problems in our hands. We at Hubert T. Morrow & Associates strive every day to make a difference in your life. If you're looking for legal advocacy for issues surrounding real estate law, bankruptcy, estate planning, wills & trusts, divorce, and more, we are here for you from the first meeting, until the final verdict is met, and beyond. With our hands-on approach, you can focus on what's most important: your future.
Protect your bottom line with the support of our passionate estate planning and real estate law attorney. From our office in Littleton, Colorado, we serve those in the greater Denver area, including Aurora, Lakewood, Englewood, and Centennial. But we are not only licensed in Colorado—we are also prepared to serve those throughout the state of California. Reach out today and take advantage of your option for a free consultation, and let us know how we can help you.